oodi launches, through the "Salamatak" microinsurance program, a life insurance policy for its subscribers
Types of life insurance policy:
1- Gold coverage: 1,500,000 IQD with a cost of 950 IQD per month and 11,400 IQD Yearly.
2- Platinum coverage: 3,000,000 IQD with a cost of 1,900 IQD per month and 22,800 Yearly.
3- Diamond coverage: 5,000,000 IQD with a cost of 3,100 IQD per month and 37,200 per Yearly.
Coverage limits:
1. Life, from natural death and accidental death, including COVID.
2. It is not subject to any medical underwriting.
3. A waiting period of 30 days is applied to a claim from the beginning of the contract.
How to subscribe to the insurance (Salamtak)
• Register through the following link https://salamtak.me/ar-IQ/life-insurance
• The subscriber must choose the insurance type
• Enter the subscriber's data by taking a copy of the civil Iraqi ID in the service registration page
• Review information to ensure it is entered correctly
• Enter the subscriber's phone number
• Enter the name of the person benefiting from the coverage amount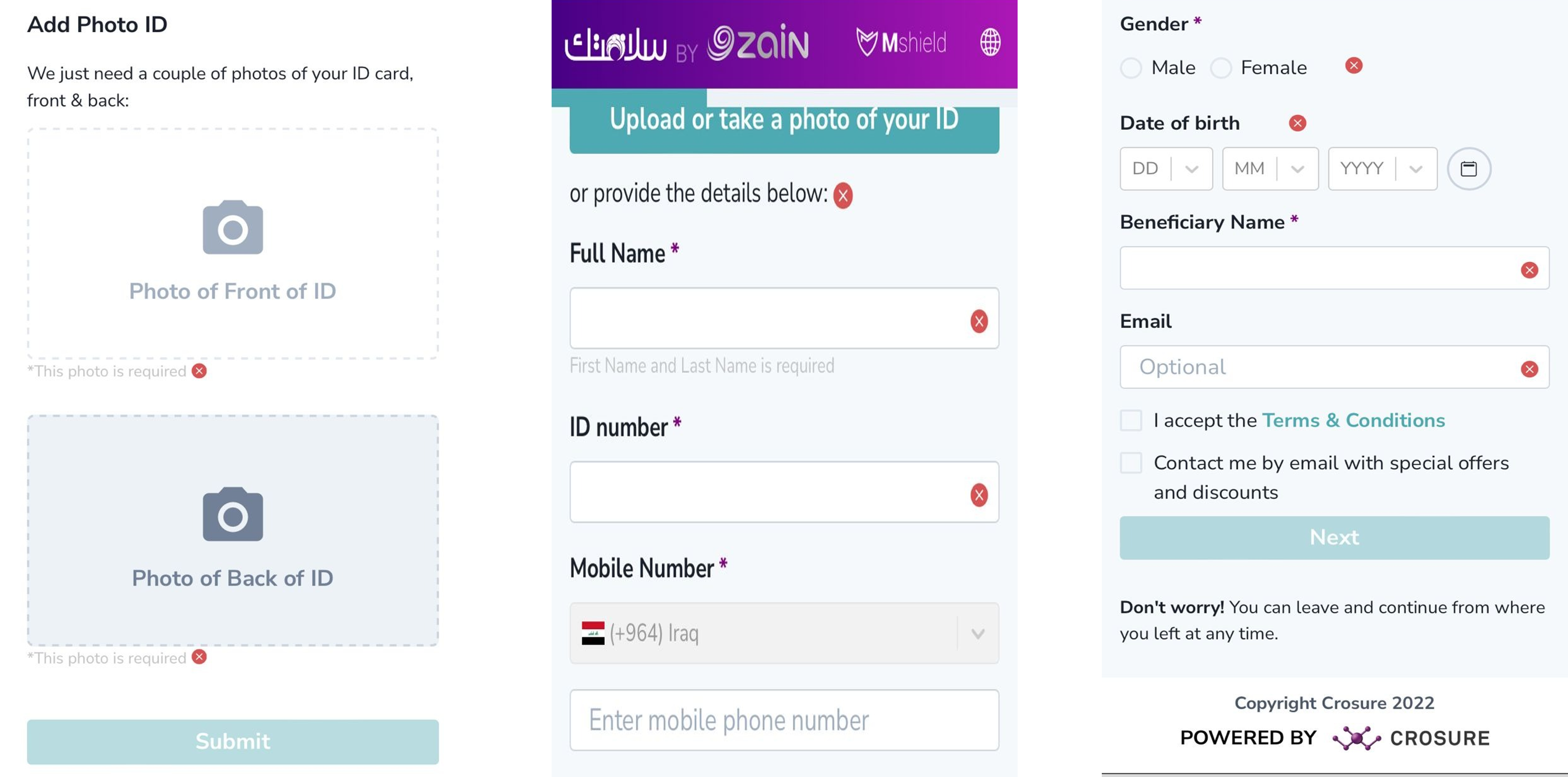 • A one time code will be sent to the subscriber phone number
• Then choose the payment method to complete the policy purchase